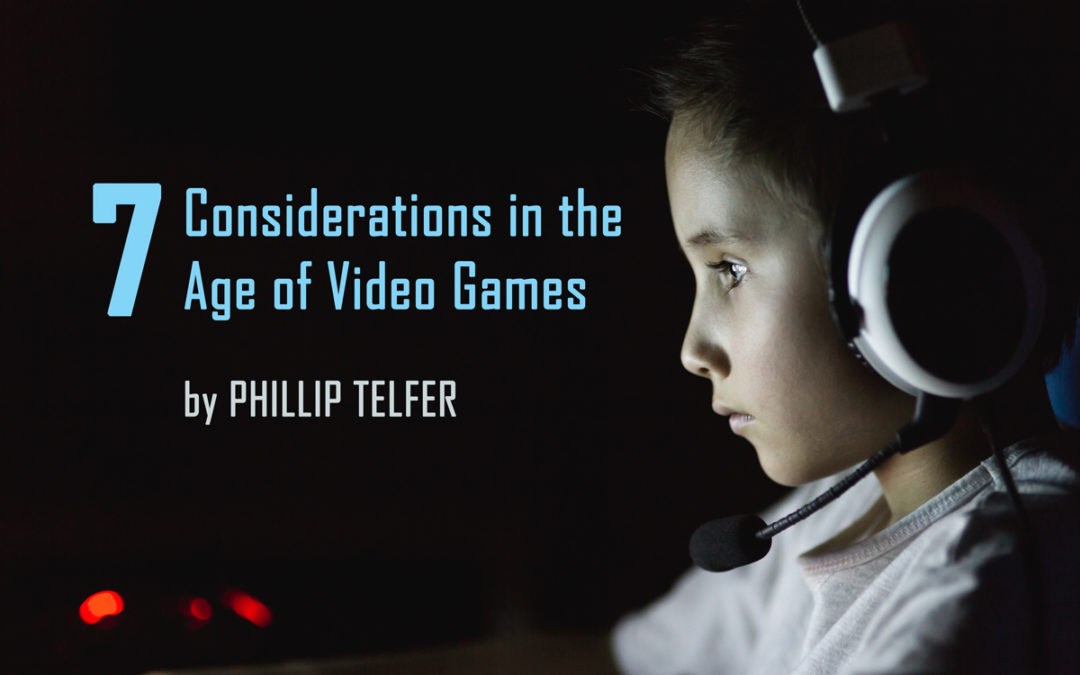 7 Considerations in the Age of Video Games
For nearly two decades I have been speaking to youth and parents about making wise media and entertainment choices from a Biblical Worldview. One of the hot topics has been the subject of video games.
It was not uncommon to have teens asking me what I thought about their favorite game. I originally brought up four things for them to consider for themselves instead of just hearing my opinion.
1. The Bible teaches us to redeem the time. Video games can be an enormous time sink. Is this the best use of your time?
2. Research is proving what mom's already know — video games can be addictive. This can become problematic in the home and for personal responsibilities. Is gaming under control or are you under its control?
3. Is there anything in the game you're playing that if you did in real life would break one of the moral laws of God?
4. Video games often foster a false sense of accomplishment. This is usually at the cost of real-life accomplishments that are neglected due to a fixation on playing video games.
In the last few years I've modified my questions a little and have added three more considerations.
I've recently written a short E-Book that explains all seven considerations in more detail and I tell my personal story regarding video games.
7 Considerations in the Age of Video Games by Phillip Telfer